February is the month for showing our love for each other. Hearts are everywhere you look and we wanted to make sure to add some to our CPNS hallways. Parents will be receiving a heart to write a "love note" to their child. By Valentine's Day, our hallways will be lined with messages of love for our wonderful CPNS students. 
We will be celebrating the people we love with Special Person's Day the week of February 12th. Students ask a special person to come in and visit their classroom for an activity and special snack. It's a wonderful way for students to share their CPNS experience with the special people in their lives. We will also have our in-class Valentine's Day celebrations during this week. Another way to keep the long winter months fun and exciting!
CPNS will be closed on February 14th and 17th in observance of President's Day. We hope that you enjoy this extra time with your children! 
CPNS Registration continues and is now open to the general public. All forms are on our website. We would love for interested families to contact us for a tour to see if CPNS is the best fit for your child. The smiling faces and nurturing teachers here at CPNS are true examples of the caring and love that February and Valentine's Day is all about! We love to share that with prospective families. You can reach us at 609-655-8663. 
Happy Valentine's Day!!! 
___________________________________________
Donations of like-new, clean baby clothes as well as brand new onesies are most welcome and will be distributed to local families in need.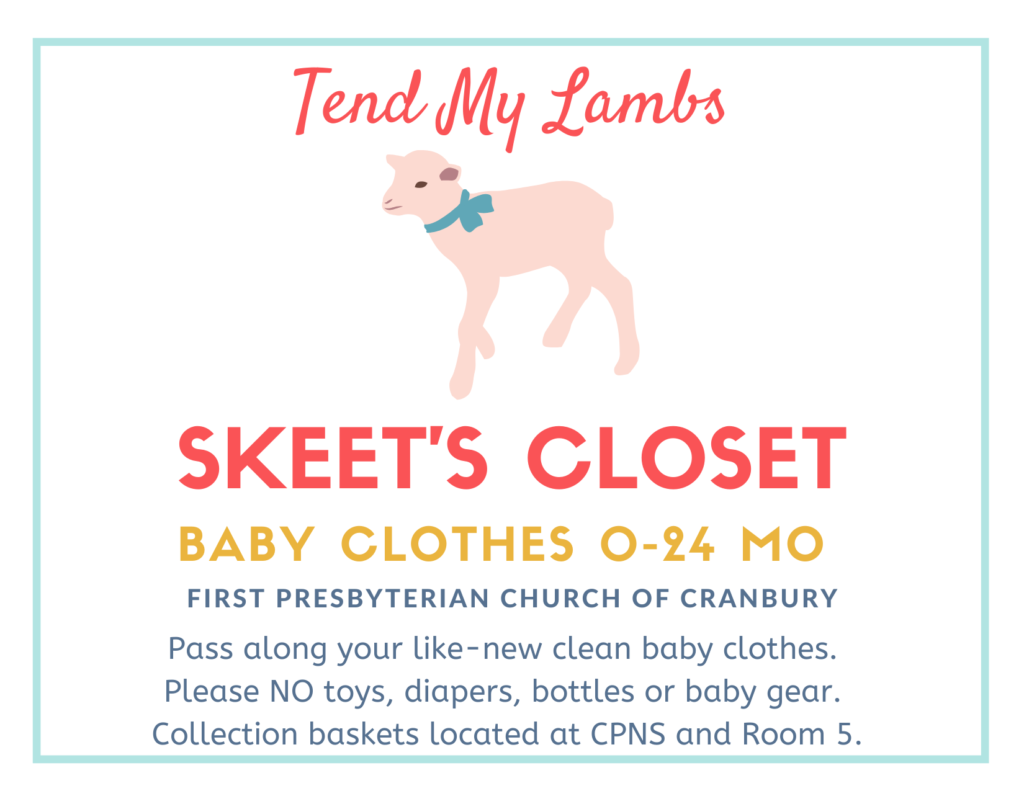 ---
We received notification that the Cranbury Presbyterian Nursery School has achieved a new five-year term of accreditation by the National Association for the Education of Young Children (NAEYC) for earning the mark of quality. The accreditation decision is based on the adjusted score and CPNS had scores of 100+ in all ten standards. These standards include; relationships, curriculum, teaching, assessment of child progress, health, teachers, families, community relationships, physical environment, and leadership and management. We are blessed to continue to provide children and families of our church and community with the developmentally appropriate academics they deserve, in a Christian environment .